This is a Sponsored post written by me on behalf of Scotts Miracle-Gro for SocialSpark. All opinions are 100% mine.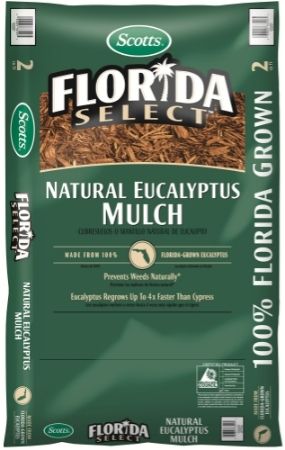 It's that time of year again! I am so excited that the weather has finally turned spring-like here in Illinois! It's garden time!
Most of my gardens are established, so there's mostly maintenance to do. The best way to make things look finished before the plants get a firm hold for the summer is to use Scotts Mulch. If you're in Florida, try the Scotts Florida Select Natural Eucalyptus Mulch. If you're somewhere else, try theScotts Nature Scapes mulch. My favorite is always the Sierra Red, but it also comes in Classic Black and Deep Forest.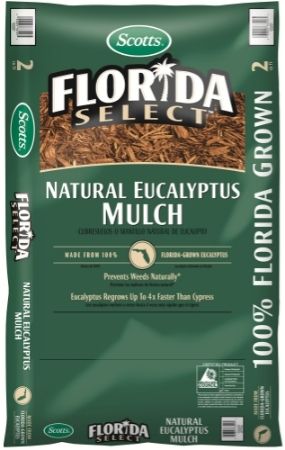 There are so many great things about the Scotts Florida Select Natural Eucalyptus Mulch! It's sustainable–because eucalyptus re-grows four times faster than Cypress. It's 100% plantation grown and is guaranteed to be free of debris from construction, demolition, pallets, or other waste materials. It's a natural way to keep weeds at bay–with a three inch layer of mulch that doesn't let the sunshine through! Plus it's grown locally in Florida, so it helps local economies.
You don't need elaborate gardening supplies to do your own sustainable gardening. You need a plot of land or a container. Soil, a shovel, a trowel, a hoe…whatever you have handy will work. When I lived in an apartment, I used a big spoon to plant my containers. You'll need plants. Let your imagination fly! Local garden centers can help you find plants that will work in your area. This is important if you're thinking of using perennials. If you're using annuals, these will be abundance at many stores this time of year. And, of course, finish your beds with Scotts Florida Select Natural Eucalyptus Mulch.
Here are some tips for using mulch:
lay it down in a three-inch thick layer, making sure to stay several inches from house foundations and tree trunks.
Use everywhere in your garden: around trees and shrubs, and on plants after seeds have germinated.
Do not use on seeds before they have germinated or young plants before they have taken hold.
Make sure to buy enough mulch: a two cubic foot bag will cover a 12-foot square area at two inches deep, an eight-foot square area at 3 inches thick, and a six-foot square area at four inches deep.
I hope you've really got the gardening urge now! Go get your supplies, some Scotts Florida Select Natural Eucalyptus Mulch or Scotts Nature Scapes mulch, some gorgeous plants and start planting! I'd love to see pictures of your creations!